This blog is moving,  same blog new location!
Do you like early 19th-century antiques? I'm a huge fan!  Come to find out I'm not alone!  The elegant basin seen below is a French lavabo.  These European beauties made of heavy cast iron,  are highly sought after.  They once hung in Roman Catholic churches for the ceremonial rinsing of the hands. This lavabo was styled and photographed by Melinda Reyes.  She has a lovely blog,  I just love her style.   She choose to style her lavabo with old books and soft linens,  rustic elements. Absolutely Stunning, isn't it?  Each of these basins have their own identity, and different look to them.
This is how the lavabo looks inside.  There is a small cluster of holes that allow the water to drain out.
Here is another one with vibrant purple flowers,  used outside.  The possibilities are endless with these old basins.  For example,  you could repurpose into a charming fountain,  perhaps using a vintage spigot as your water source up top. I've also seen them hung on bathroom wall,  filled with white towels.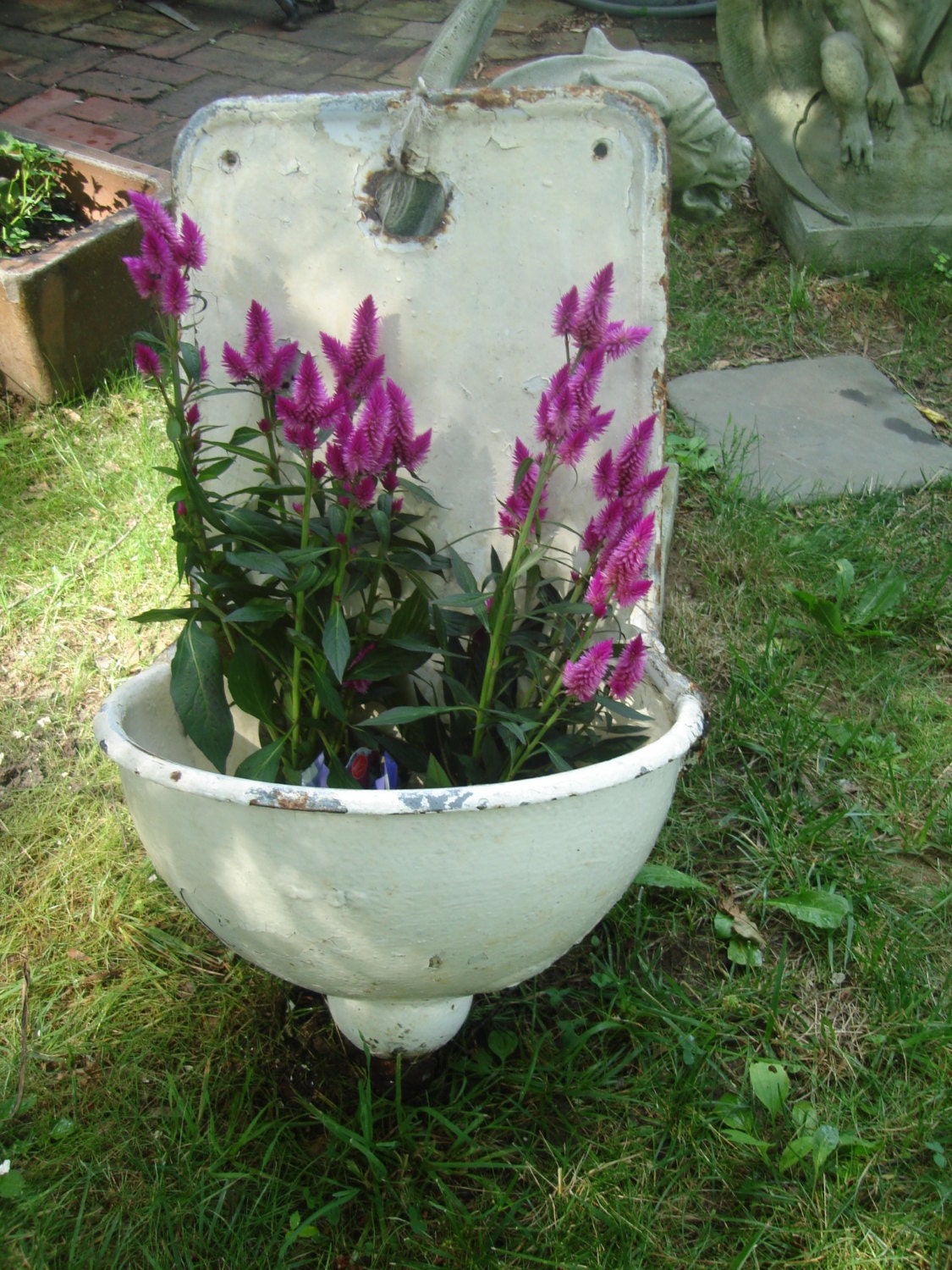 What's old reeeally can become new again.
There is a certain charm to this 19th century antique lavabo.  I purchased this one at the Rose Bowl while out on one of my antique hunting mornings.  I like the white chippy weathered paint and heavy iron look.  I love to style using unexpected elements,  I wrapped an antler around the front of the basin,  so that it looks as if its growing from behind. Then clustered three large pillar candles of different heights inside. Finished it off with "my fav" dried pussy willow. You like???
This one is available in my Etsy shop,  What is your vision for this charming old French antique???
Please follow me at my new location www.Antiquelifestyleblog.com