It just so happens the lady of the house is a very close friend of mine and not lacking in decorating talent by any means. Her name is Christi,  (we call her Triss) a busy mother of two,  and a graduate of FIDM Fashion Institute of Design & Merchandising. She's the queen of unfinished projects.  She often has ten projects going at once. :-) When she and I get together there is lots of love, laughter and creativity .
She's done quite an exceptional job at sprucing up her crib. If her husband doesn't feel like joining in on the reno's,   somehow she pulls it off,  yep . . .  by herself. Let's start with the kitchen . . . shall we?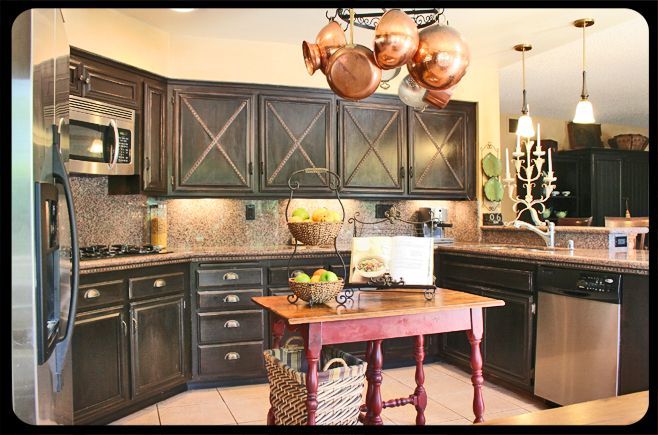 Christi completely renovated the whole kitchen after purchasing their home. She replaced all the appliances to stainless steel. The cabinets,  they were originally a outdated whitewash color,  they got a facelift, too.. Her newer updated look is a darker stain with a geometric molding detail on the cabinet doors, and lovely stainless bin pulls.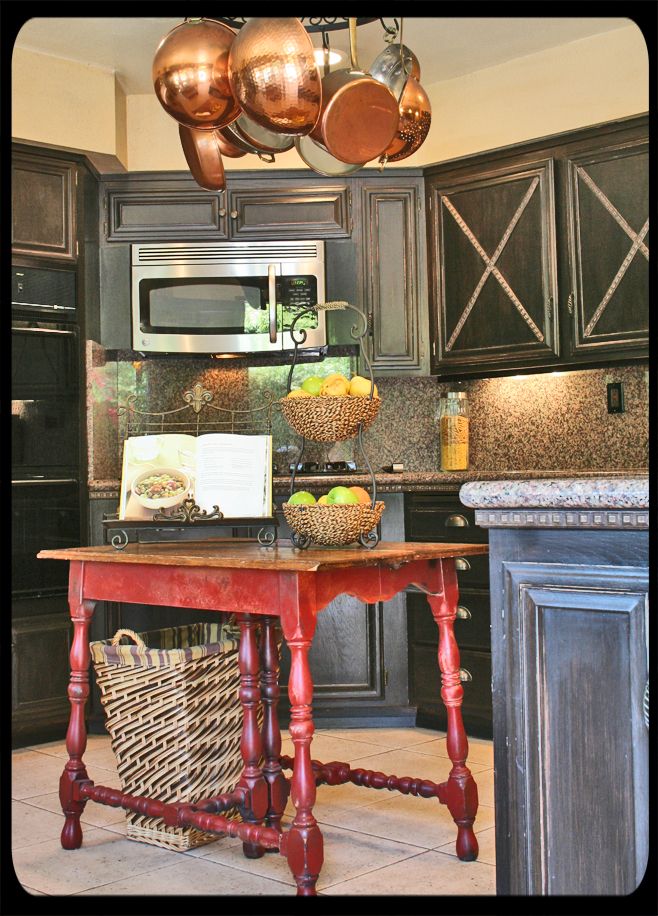 She uses a old wooden table as her island and it's charming.
She added three great pendant lights above the peninsula .
This is her kitchen eating area. She fashioned this bench from a vintage headboard,  and made a elegant slipcover for the seat cushion to add warmth and color. I finished 'er up by bringing in the unexpected with one of my handmade natural burlap table runner's. I just love textured fabric.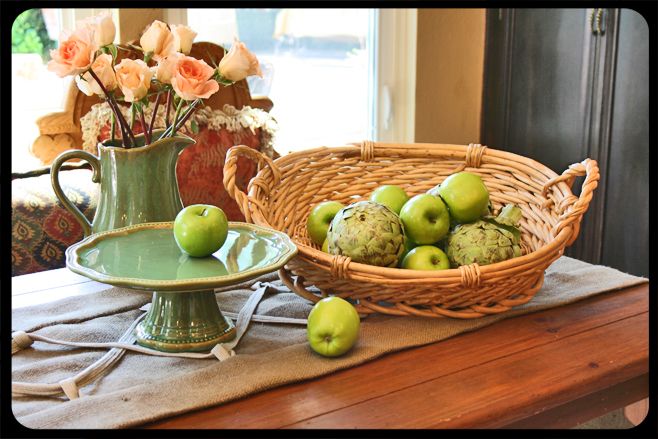 Her palette is soft faded golds. She has a fondness for vintage pieces, and layers many different types of luxurious fabrics…
Don't you just love her panche style!!!
.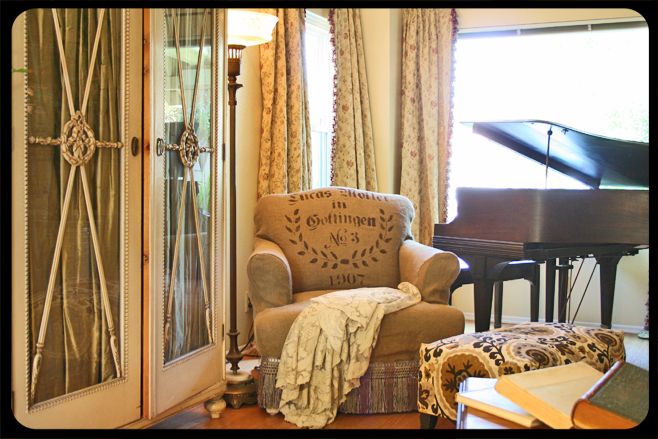 Seen here in her living room, she whipped up this amazing burlap slipcover, with beautiful long fringe. Who would have thunk? I choose a unique French design for the chair back that finished it off.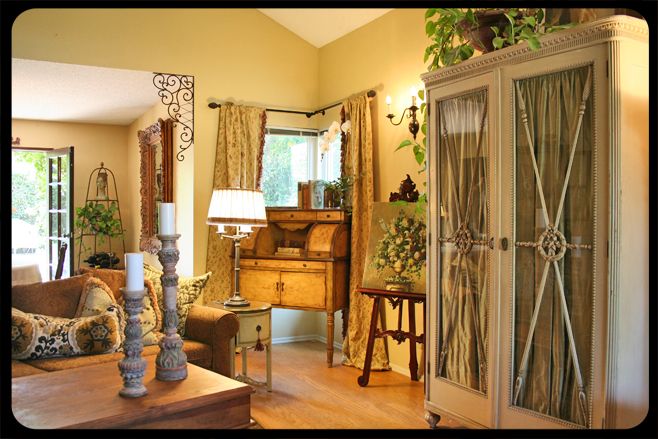 One of the pieces I purchased for Christi is her 1930's wardrobe chest.  The paint is all original and we love the wood carvings on the  front of the glass doors.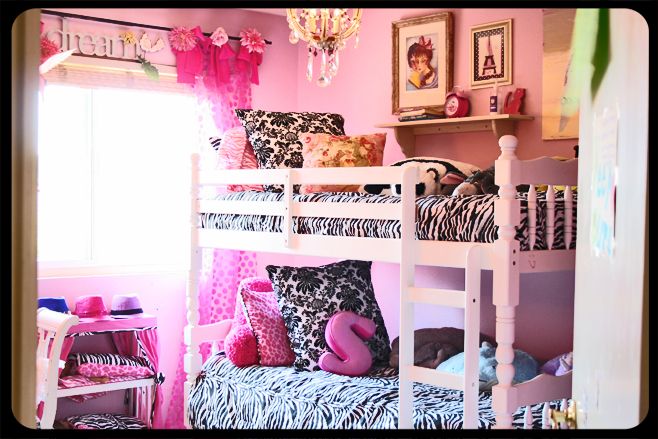 How cute is her daughter Sophia's funky tween bedroom ? Seen here again layers of many different patterns and styles of fabric, black and white damask, vintage floral, zebra, etc. I especially love the unique drapery treatment. A sheer fuchsia  poke-a-dot panel with large fuchsia bows and flowers, super brilliant !!! What a fun look!
A French chandelier (I found for Christi), and vintage framed artwork above the bed complete this look. I just love this casual imperfection!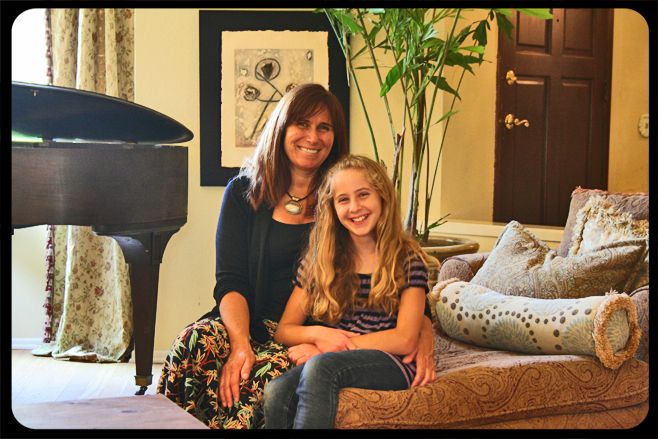 All photos courtesy of The Old Painted Cottage
Meet Sophia and Christi, I absolutely adore them!! Thank you Christi for taking the time with me, sharing ideas  and thoughts.   I look forward to many more projects with you.
Always in my thoughts.
I will be visiting the Kloster's home again soon.
Happy Weekend :-)